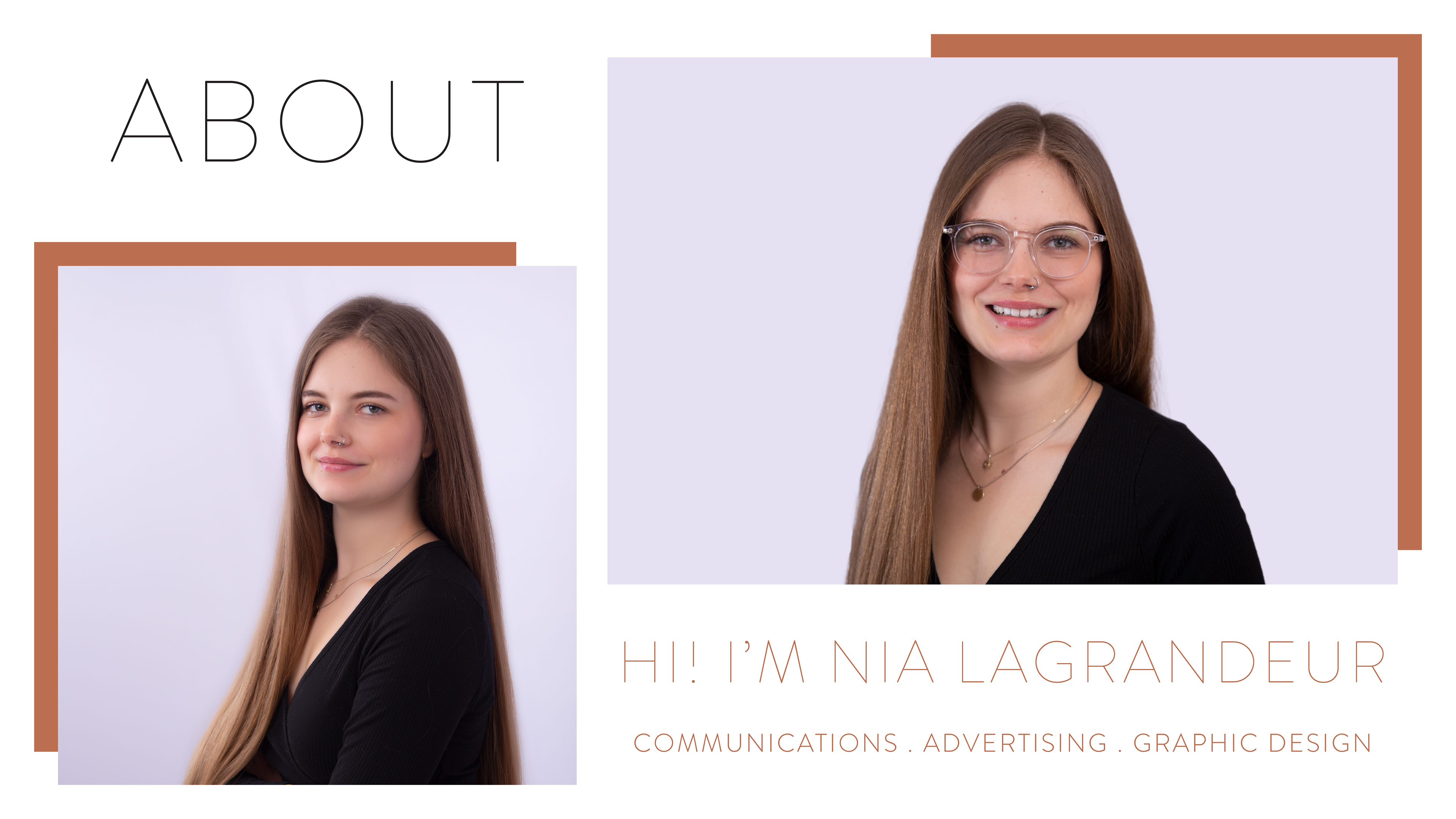 I am a passionate creative, who strives to create conceptual content and visual solutions to benefit people and businesses in Calgary and beyond.
In 2019, I graduated with a degree in advertising at the Alberta University of the Arts (ACAD). 
I chose advertising for my path because I love the versatility of projects and the new possibilities in Calgary's creative community. I have had positions in client care/ communications, graphic design, advertising, and social media management throughout my past internships, work experience, and education. 
I have learned a lot about organization, patience, working under pressure, and being a fast-paced problem solver throughout these experiences. I love opening doors to the design world with a firm backing and understanding of the beauty and style it has in our lives and an awareness of the strategies to keep campaigns consistent, timeless, and essential.
I am independent and self-managing; I love working with colleagues and clients efficiently and producing results. I am a solid contributor to team projects, and I understand customer language and lifestyle, giving people unique and exclusive experiences.
Branding .

Logo Design

. Advertising Campaigns .  Social Media Management . Motion Graphics . Client Care + Communications 
Illustrator, 
Photoshop, 
InDesign, 
After Effects, 
Premiere Pro, Hootsuite, Squarespace and 
Mac System.